Sleeping Beauty, B-Grade, Tumbled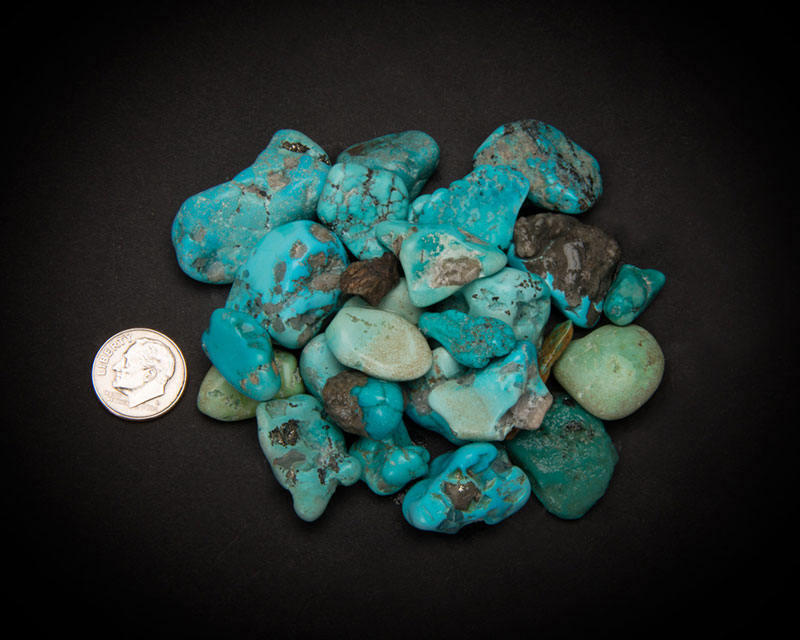 The Sleeping Beauty, mine located in Globe, Arizona is an active mine producing a wide range of turquoise that is highly prized for it's solid soft blue color, with little or no matrix. The color of the turquoise ranges from a deep royal blue to a light sky blue. The mine originally was worked for copper and gold but during the last four decades it has produced gemstone quality turquoise in quantities to satisfy the commercial market. In general, the miners lease portions of the "dumps" and sort turquoise from there.

There is a small town in south central Italy, near Naples, famous for its cameos. Their needs for huge quantities of this material over the years have always kept the supply down and demand high. The clear blue is reminiscent of old Persian turquoise, and is without doubt the most preferred and prized by Europeans, both for cameos as well as in bead or jewelry form.
cataloged under