Jet
Jet is an anthracite coal. We offer varieties from two different origins: Pennsylvania, USA and Acoma, New Mexico. Both varieties are available in a rough finish. The colour range is the same for both materials; rich satin black. The Mohs hardness is 2.5. This material is all natural and both varieties are suitable for cabochons, carving, inlay, and can even be faceted for beads or setting stones.
A very soft material, Acoma jet is the most commonly found jet in Native American jewelry in the Southwest. It holds many of the same properties as that of jets from other origins, however it often times can show more characteristics of the wood it formed from.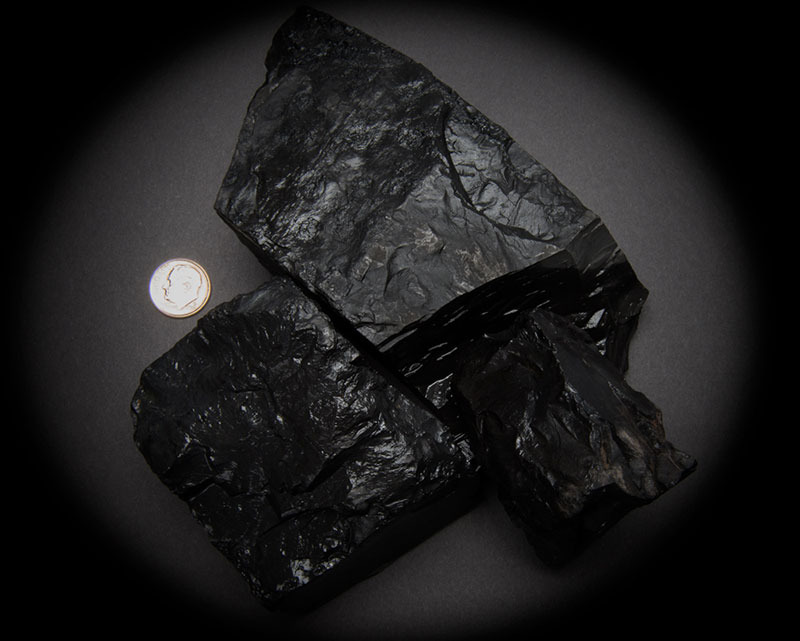 Jet is best known for its use in Victorian era jewelry and Native American jewelry. Jet is a form of coal, having come from wood submersed in stagnating waters and then compressed over millions of years. It takes an excellent polish and is extremely easy to work.