Bernard Homer Jr. Bisbee Bear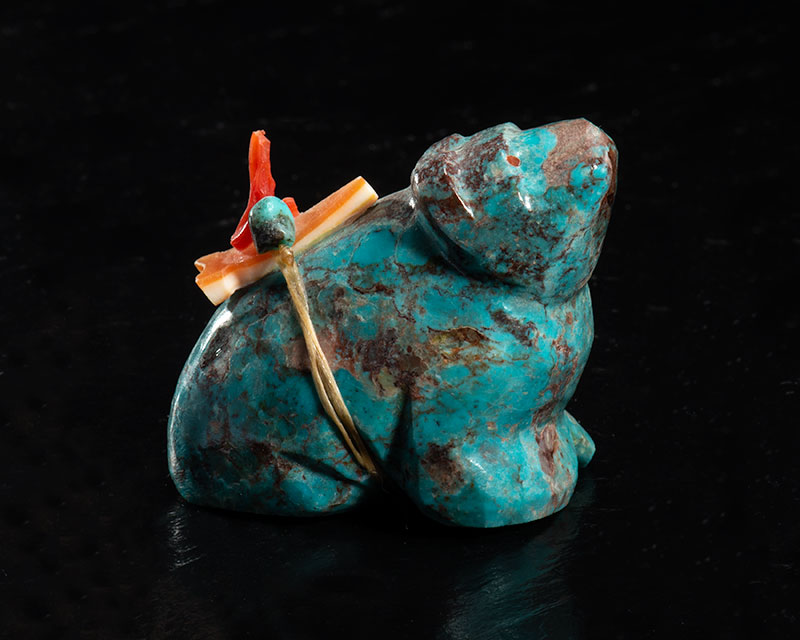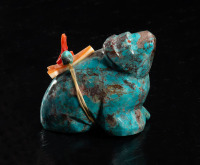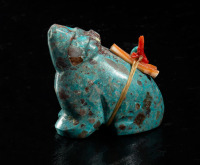 This beautiful Bernard Homer Jr. bear is carved from stabilized turquoise from the famed Bisbee Mine Lavender Pit.
The protective arrow is spiney oyster and the offerring is Mediterranean coral and Sleeping Beauty turquoise. The eyes are inlaid with coral. Size 1.5" x 1.5" x 1"
cataloged under