Dinah Gaspar Fetish Necklace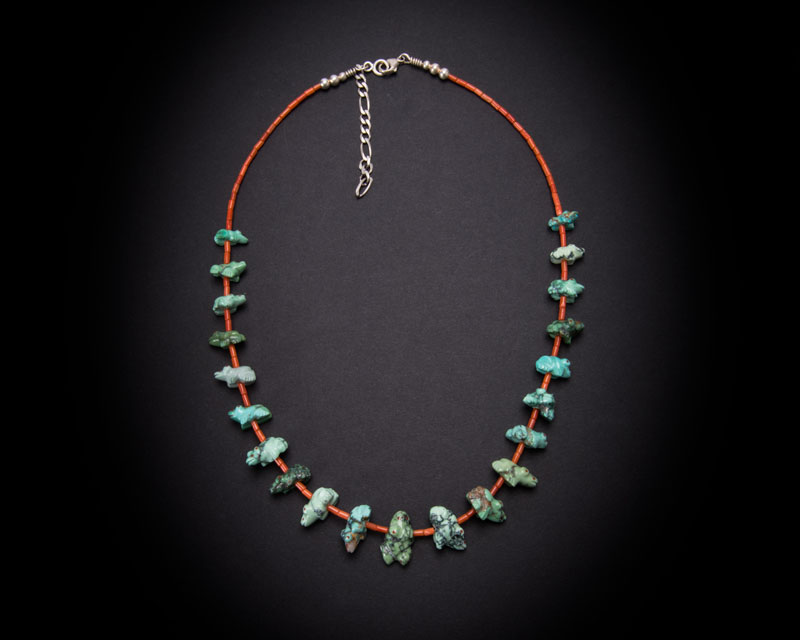 It was almost a year later when her daughter, Deborah, called me from Zuni Pueblo, to say they were on their way over to Santa Fe with my finished frogs. All together Dinah had been able to make me 100 frogs.

I paid for them with some rough coral, a huge mother of pearl shell and some cash. Then I studied these frogs for quite a while before deciding what to do with them.

I finally decided to make a few one strand necklaces on natural tangerine coral beads and one double strander. The natural turquoise was from a single lot of unknown origin, purchased back in the early 1980's, doubtfully ever to be found again.

As always, I finished the necklace with my custom cones and clasps and 3 inch extender. The necklace measures from 18-22 inches.