Pixie 58.5 cts. SOLD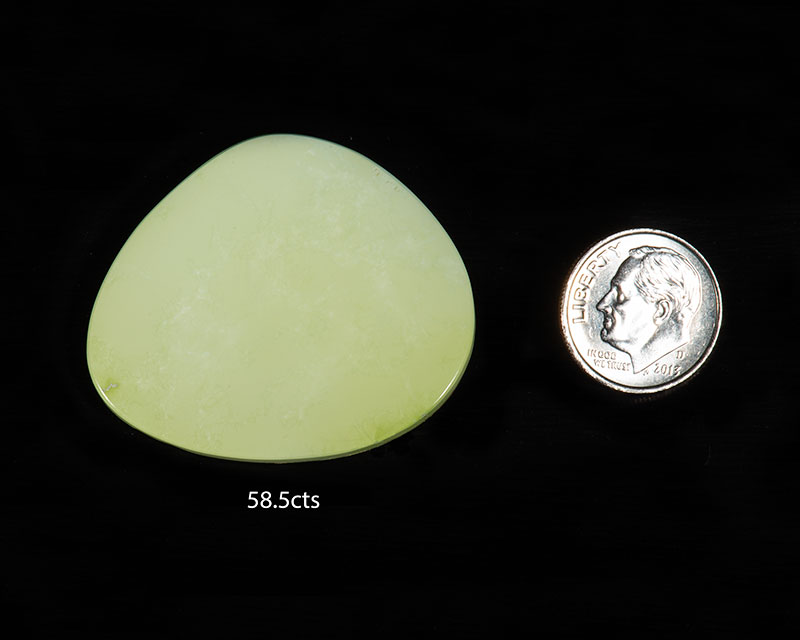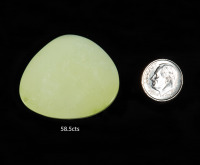 Once located in Cresent Valley Nevada. The Pixie Mine laid idle for 20 years . And recently buried by a large Gold Mining Company . Located near the Fox,Orvil Jack !and Carico lake mines near Indian Creek.Produced a striking green Turquoise. If turquoise is formed with less copper and more aluminum it tends to be green .When zinc is added it results in the rare lime green.Originally owned by Doc. Ingersol,and later by Barrick Gold Mining Company. The mine produced a very small quantity of high grade turquoise mostly green with some blues Highly collectible . The Mining of green turquoise has drastically slowed since the 1990's due to depleting sources. Thus many are now buying it as a investment. Carico Lake ,Pixie, Orvil Jack! Damale,and the Stennich Mine are notable mines that produced Green Turquoise. The Pixie Mine is another example of Mine swallowed up by a large Gold Mining Company ( Gone forever but not forgotten.)

Pale lime is the classic color from Pixie. This 58.50 ct. cab measures36 x 42 mm and would make a great bolo or pendant.
cataloged under